In other words, the July 31 non-waiver Trade Deadline is rightly dominating conversations, and we could see a lot more action on that front as the 162-game grind winds its way into late July.
Sunday brought the news of the multi-player trade sending relievers Ryan Madson and Sean Doolittle from Oakland to the Washington Nationals for pitcher Blake Treinen, plus prospects. Sunday also underscored how impactful Deadline deals can be, with new Cubs starter Jose Quintana's 12-strikeout tour de force in his Chicago debut against Baltimore a perfect example.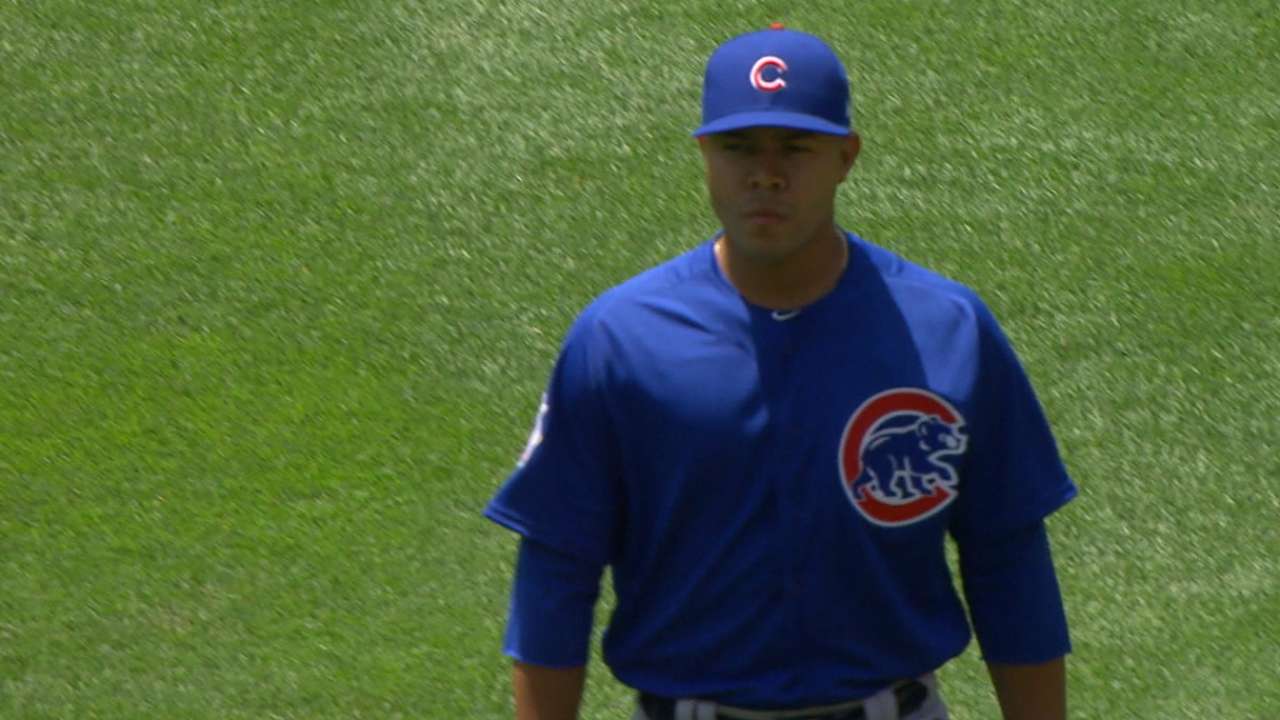 But the Cubs might not be done dealing, and the A's might not be done, either. Recent speculation has indicated that the defending World Series champions, who have some work to do to get back to the top of the National League Central, could be interested in Oakland right-hander Sonny Gray.
"I think right now, we're taking a step back, take a breath, try to understand our roster and payroll dynamic," Cubs president of baseball operations Theo Epstein said after the Quintana deal was completed.
"We'll still be active with phone calls this month. Anything we might want to accomplish this winter, it's good to take a look and see if we can get a head start now."
The White Sox are clearly in the mood to talk. After dealing Quintana, they're reportedly getting plenty of hits about third baseman Todd Frazier and closer David Robertson. Would the Red Sox want one or both of those players? Would the Yankees like a reunion with their former ninth-inning man?
And what about another team in the mix in the American League East? The Tampa Bay Rays are reportedly interested in Giants reliever Hunter Strickland, who had a 1.91 ERA and 36 strikeouts in 33 innings entering Monday.
Those are only a few of the rumors that will be swirling about as the games ensue during the week ahead. And there are plenty of good ones.
The Dodgers, for example, will cruise into the week wondering how hot they can possibly stay. They've won nine consecutive games and are 64-29, the best record in baseball. They've gone 29-4 in their last 33 games, dating back to June 7. And on Tuesday in their series opener against the White Sox in Chicago, they've got their undisputed ace, Clayton Kershaw, on the mound.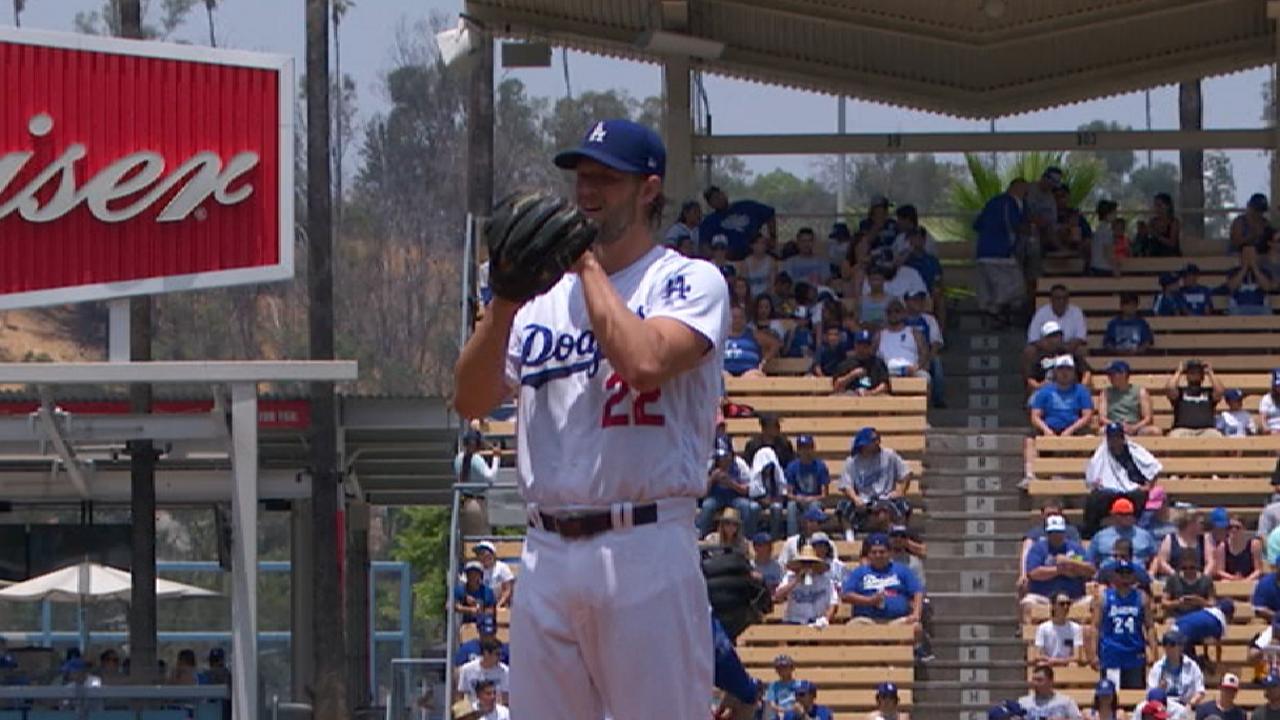 "We've been a lot of fun to watch," Dodgers lefty Alex Wood said. "Hopefully we'll keep going."
The Braves have to feel the same way. They were expected to spend another year executing the rebuilding project that began in 2015. But look at them now, winners of three straight games over the contending D-backs coming out of the All-Star break and sitting at 45-45 and firmly in the National League Wild Card mix.
The Braves reportedly called the A's about relief help, too, so they're possibly hoping to make a postseason push by adding talent at the Deadline.
"It's nice to get to .500, but that's not what we set out to do," slugger Freddie Freeman said. "We've got some room to make up with some big series coming up. Hopefully, we can hop over the Cubs and get closer to the Wild Card."
This week, the Braves will be tested. First they'll get those Cubs, who will visit SunTrust Park for three, and then they'll hit the road to Dodger Stadium, where they'll attempt to slow down the Dodgers train that's been rolling all summer in a four-game set.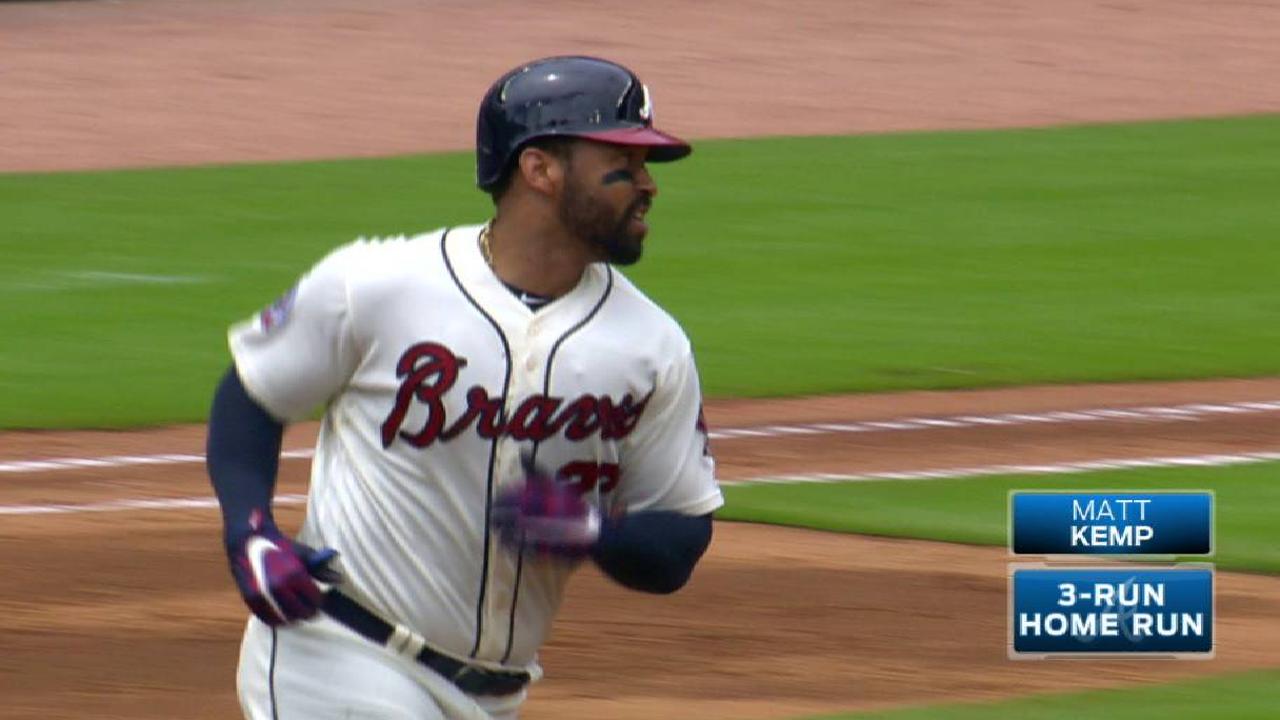 Meanwhile, other potential October matchups abound in the next seven days.
The Yankees are still battling for positioning in a tight AL East and have a crucial week ahead, with a three-pack in Minnesota vs. the second-place Twins and then four against the Mariners, who have won four in a row to pull into second place in the AL West.
And Seattle gets a pivotal challenge in Houston with a three-gamer beginning Monday against the first-place Astros.
Mariners first baseman Danny Valencia might have been speaking for every player on every team with sights on the postseason when he spoke of his club's task at hand as the games of last week came to a close.
"You obviously want to win series and sweeps are definitely a bonus," Valencia said. "It's crunch time for us. These next couple weeks will be very telling to see."
Doug Miller is a reporter for MLB.com. Follow him on Twitter @DougMillerMLB. This story was not subject to the approval of Major League Baseball or its clubs.